We help in obtaining subsidies
for the installation of photovoltaic panels
LARGE PV PLANT? THIS INVESTMENT WITH GREAT SOLAR REALLY PAYS OFF!

Check the offer and install solar panels
Exemplary calculations
Here is an example (based on prices from 2019). Let's assume that the starting price is PLN 388/MWh (the current market price is PLN 320, but we add a 15-year price guarantee and the price for the profile). If someone is interested in buying a project with a winning auction, be prepared to negotiate the price. Competition in the market is high – especially among companies. It is possible to purchase such project with a permit without winning the auction, for a price of up to 150-250 thousand PLN. Therefore, we can assume that the price to be paid for a project with a permit and winning auction is 300-400 thousand PLN (depending on the price per kWh provided). In addition, there is a lease price of about PLN 8,000/ha per year, which gives PLN 20,000/1MW per year.


Expensive? Very! You can do it cheaper with us!

By investing with Great Solar, you can save up to PLN 200,000!
The cost of the entire operation when owning a plot is approx. PLN 100,000

Check out our prices
Being able to install photovoltaics on your own plot, you can officially submit an application to the Distribution System Operator (eg. PGE) for the connection conditions of the power plant. While waiting for a decision, a project is prepared. After obtaining the conditions and signing the contract, the connection is prepared. The total cost of the entire operation when owning a plot (including the preparation of documents and project for obtaining a permit) is approx. PLN 100,000. This is definitely less than in the case described above!

GREAT SOLAR IS SUCCESSFULLY IMPLEMENTING LARGE INVESTMENTS COOPERATING WITH THE BEST COMPANIES
experts in their fields

ZaThe Lublin-based company Elektromontaż is responsible for the transformer stations. The company is on the market since the 1950s! It is constantly developing and introducing new innovations. It is one of the best power engineering companies in Poland.
The supporting structures are provided by RECA Solar. It is a Polish manufacturer of ground structures for photovoltaic installations. Many years of experience in the German market allowed the company to gain the trust of customers – including us


We work on photovoltaic panels by ZNSHINE – a manufacturer of cells and panels with a global reach.
Huawei is a new player when it comes to photovoltaics, but has successfully become our partner. They deliver special inverters to construction sites for our clients.


Photomate s.r.o is responsible for the distribution of Huawei inverters.

The Grupa Sis is responsible for consulting and information on subsidies. They take care of the comprehensive technical, design, and legal preparation of Photovoltaic Farms and solutions for companies and institutions. They assist when applying for subsidies from EU Funds.
.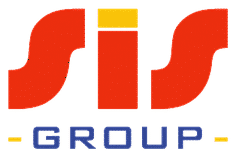 Zainteresowała Cię nasza oferta?
Skontaktuj się z nami.